Imagination through imagery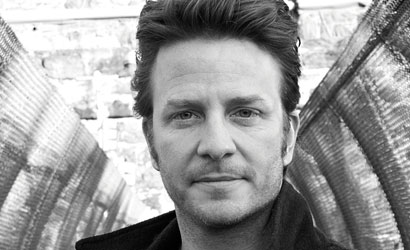 If variety is the spice of life, Ball State alum Matt Carr has seen most of it through the lens of his camera. Carr has traveled the world as a professional photographer.
"I got bored with doing what I was doing," Carr, who now lives in Brooklyn, N.Y., said. "I was caught up in the news cycle. I was essentially doing the same things, taking photos of the same things every day."
Longing for a little less unpredictability, Carr decided to visit a friend in Germany. He wound up staying a few months and found freelance photography positions through networking.
That paid off as magazines were starting up in the '90s and looking for western talent. Carr cashed in and found himself in London.
"Magazines were more fun for me, but working in some of the places I was there wasn't much of an opportunity to make money," Carr said. "The opportunity to work in London came up and I decided I wanted to prove I could do it in a large market with pressure."
After three years of success, Carr decided it was time to move closer to friends back in the U.S. He landed in New York, where he's lived for the last seven years.
Carr was surprised to find that there were large amounts of Midwesterners taking residence in New York when he arrived.
"It was like a Midwest takeover," he said.
The move has also paid dividends for Carr who has been a photographer at film festivals including the Toronto and Sundance Film festivals.
Building a career
 "The biggest kick I get out of my job is meeting people and trying to get them to stand out in images," Carr said. "It's a great challenge that I enjoy because at the film festivals you get a small space with very limited time. You have a couple minutes with someone to try and produce nice images."
Famous actors Carr has worked with include: Tommy Lee Jones, Kristen Stewart, Michael Cera, Philip Seymour Hoffman, Dakota Fanning, Orlando Bloom, Samuel L. Jackson and Kevin Kline
"Things go so fast in that environment that you don't really think about who you're working with," Carr said. "I don't get star-struck by many people. The famous people are such professionals anyway. The main thing is to play along and keep them happy."
So how does Carr keep his subjects happy while he's behind the camera?
"I just try to make them laugh and be comfortable with me," he said. "If you can make them laugh you can get some good shots. You can also catch them off guard and get some great stuff. In this line of work, who cares if you make a fool of yourself as long as you keep people comfortable on such a compressed scale of time that you have with them."
Storytelling through photos
Carr likens the goal of photography to the goal of an author or screenwriter. The ultimate goal is to create a scene and tell a story through photos.
"I really love having the ability to have variety in my work," Carr said. "It's great not taking the same photos over and over. The variety is nice."
One of Carr's future works is a dark, but humorous look at mascots. He described it as college mascots gone bad.
"It's fun to see how you can bring something to life," Carr said.
Carr does a lot of the work on his own, operating as a one-man show. For photos shoots, he'll hire an assistant or two.
"I'd like to think there's a Team Carr, but it's just me most of the time with a camera and computer," Carr said. "I do like the sound of Team Carr though."