Cardinal Communications reaches new heights
Cardinal Communications, Ball State University's creative communications agency, hired 36 new members this month for an agency total of 74 members. Members range from freshmen to graduate students with majors in public relations, telecommunications, advertising, graphic design and sales. With the leadership of student account directors, staff members are completing work for sixteen clients ranging from nonprofits to corporations to on-campus organizations. Some of their new clients include the Indianapolis Motor Speedway, Straight But Not Narrow (a nonprofit based in California), the American Red Cross and the Tony Stewart Foundation.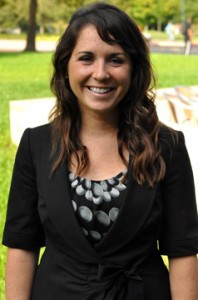 "We connect with new clients in a variety of ways," said Lily Barker, current executive director of Cardinal Communications.  "Our clients are recruited through word-of-mouth, cold calls and internships that our members have had.  Recently, clients have been reaching out to us just from seeing our website and social media."
Barker became executive director of Cardinal Communications after applying and interviewing for the position at the end of the school year in 2012. But while Barker is new to the role of director, she is certainly not new to the organization as a whole.  "I worked my way through the organization starting my freshman year as an account coordinator, then as an account director last year," she said.
Cardinal Communications is housed in Ball State University's Department of Journalism. Operating since 1976, Cardinal Communications not only provides quality services for its clients, but also offers engaging experiences for its members. As a completely student-run organization, Cardinal Communications forms a one-of-a-kind agency comprised of energetic, lively students who are passionate about communications, public relations, marketing and design.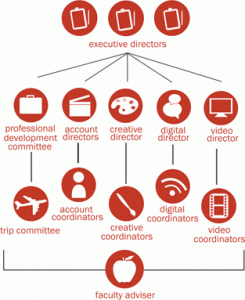 Cardinal Communications' organizational structure allows members to perform their duties efficiently and as a team. Three students serve as directors, guiding the overall performance of the agency. They oversee the account directors, who in turn lead teams of account coordinators. The entire firm operates with the assistance of a qualified faculty adviser. Together, this structure forms an unparalleled agency that produces exceptional work for outstanding clients.
"We do assign certain members of Cardinal Communications to certain accounts," said Barker.  "Our directors, including eight account directors, one creative director, one video director, and one digital director make up our senior leadership. It is up to each director to work with teams, usually with five or six members, on specific accounts, while creative, video, and digital teams work with all of our clients in need of work in any one of those respective areas."
When asked what the most difficult part of her job is as director, Barker pointed to the fact that solving client and internal issues that she is unfamiliar with can sometimes be a challenge.  "Obstacles arise that at times I don't have answers to," Barker said. "I am thankful to have strong alumni resources and a faculty adviser to provide guidance in how to overcome these obstacles. The most rewarding aspect of being a director is when I can work through these obstacles with an account director."
"My goal as the executive director is to function as much like a real-world agency as possible to ensure that our members gain professional skills and knowledge years before they actually enter the workforce," said Barker. "I want to give our members a well-rounded, hands-on experience that they can't get in the classroom."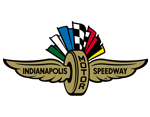 Overall, the future looks bright for Cardinal Communications and its staff under the leadership of Barker.  Asked if she could comment on a particular accomplishment she was most proud of so far, Barker replied that she couldn't name just one.  "I don't have one accomplishment that I am most proud of.  I am proud every single day to lead the organization that brought me to Ball State," she said.