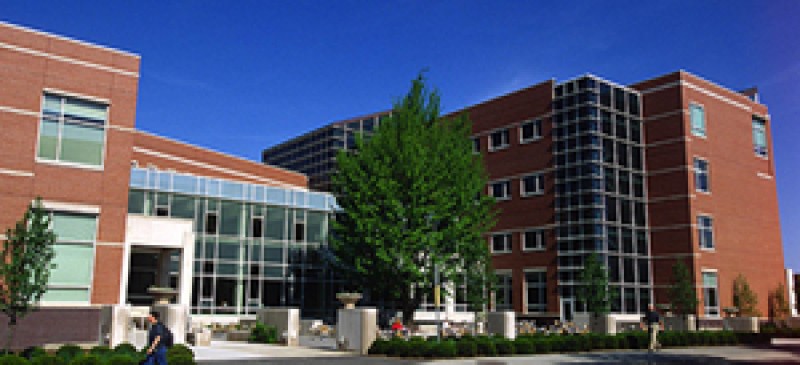 Journalism revamps master of arts curriculum
The "traditional" journalist is changing rapidly, and Ball State University has taken notice in terms of revamping its curriculum to equip this new and growing generation of news contributors. Following nearly two years of planning and development, the Department of Journalism has revised its master of arts curriculum for the journalism graduate program.  After all, a "new journalist" should be equipped with a revamped masters degree to fit the times.
Mark Masse', director of graduate studies and professor of journalism, claims the goal of the revised program is to build on the already existing strengths within the department while improving the exiting curriculum in a number of innovative ways.
"The revised master of arts program hits two areas of major emphasis: emerging media and narrative nonfiction," Masse' said. "The new program is about focusing and refining skills in these specific flourishing areas within the field."
The program will prepare today's journalist with multimedia and multiplatform storytelling, advanced reporting techniques and research methods, narrative nonfiction and a solid understanding of communication theory.
"The updated graduate program is designed to give students the competitive, advanced skills necessary for entry or advancement in the media marketplace," Masse' added.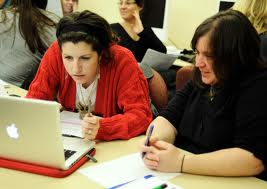 The program features a collaborative, interdisciplinary curriculum taught by an outstanding faculty with expertise in journalistic storytelling and emerging media technologies.  The core faculty includes Mark Masse', Jennifer Palilonis and Brad King.  Since classes are capped to maintain a small enrollment, professors will be able to devote more attention to individual students throughout the duration of their coursework.
The two required tracks of emerging media and narrative nonfiction encompass nine courses and 27 hours of credit. New classes being offered include Digital Media Boot Camp, Visual Storytelling, Introduction to Visual Reporting, Emerging Technologies, Social and Cross-Media Storytelling, and Reporting and Research Methods.  The program concludes with a capstone project or thesis developed with regards to a student's particular interest in concert with a faculty adviser
Brad King, assistant professor of journalism and director of the department's digital media minor, feels that the revision to the program will help build Ball State's unique "brand" of journalism.
"Refocusing on two main areas of expertise will simplify the program in a way that helps to both strengthen the brand and ease the decision process for students and professionals wanting to pursue the master of arts in Journalism," King said.
"We looked at the expertise we have within the department and found that we had a strong faculty in regards to long form writing and emerging technology," King added. "These are the things we do best. Not only are these the things we do really well, but both are also the two most important things journalists need in today's world."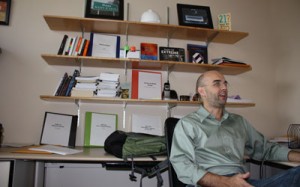 The revised program is designed with the intention to be helpful to students in that instead of trying to interact with students from many different areas, students will interact with one core goal. Classes will be offered in a structured way that allows students to work with each other throughout the entirety of the program.
All required classes will be offered 100 percent online, which King feels will give students the ability to explore knowledge in a unique way.
"If you cultivate and contextualize well, online learning is a brilliant way to learn," King said.
Students will be given the opportunity to learn from a variety of different area experts, which will help further their educational experience. This fall marked the first semester the program was available entirely online.
However, this is not the first online program for the Department of Journalism. The department added an all-online option for the master's in public relations in the fall of 2010, and has seen significant growth in that program since. Nancy Prater, director of marketing and communications, online and distance education, is an advocate for online education.
"Speaking specifically in regards to Ball State, I can tell you that the growth of online programs, especially at the graduate level, has been tremendous in the past few years. In fact, full-time equivalent enrollment in online programs has grown 349 percent since 2004," Prater said. "Just over two-thirds of the university's fall 2012 graduate students are in online programs, rather than on-campus programs. This growth is not unique to Ball State, but is a nation-wide trend."
"It is especially true for graduate students who may not wish to leave a full-time job and take on the loans and expenses associated with residential graduate school when there are many other options of graduate programs from quality universities across the nation," Prater added.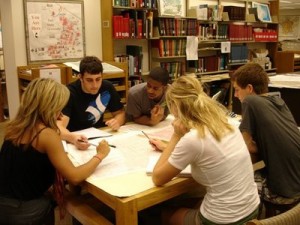 Ball State currently offers about 50 online graduate-level programs, including both masters and doctoral degrees, and has offered online classes since the mid-1990s. The re-vamped master's in journalism degree with its emphasis on emerging media and narrative nonfiction is certain to be a unique contribution to these already existing programs.
"I have every confidence that this combination will attract a new, progressive group of graduate students who will be successful because of their educational experience at Ball State, and that many of these graduates will be added to the university's long list of exceptional journalism and CCIM alumni," Prater concluded.