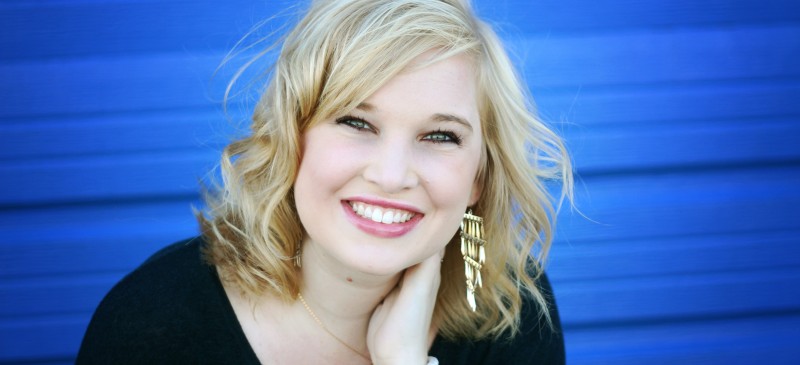 Alumna nabs position at Time magazine
Chelsea Kardokus has traded the quiet streets of Muncie and the surroundings of Ball State University for the bright lights and sounds of New York City. Kardokus, a 2012 journalism graphics sequence graduate, recently acquired a position as a freelance assistant art director with Time magazine. While this latest endeavor represents the culmination of hark work and skill, Kardokus could not express anything but appreciation for her experience at Ball State.
Originally from Sandpoint, Idaho, Kardokus is no stranger to big moves.
"Indiana was definitely a big change from Idaho, so New York was not that much of a shock," Kardokus said.  "I was excited and nervous at the same time before making the move to the Big Apple."
In January, Kardokus began her job with Time magazine, primarily dealing with print and iPad designs for the iconic magazine.
"It is surreal in a sense to be working for one of the most circulated publications worldwide," she said.  "Not only do I get to work for an iconic magazine, I get to contribute to part of the lasting legacy surrounding Time."
Kardokus' recent hiring process demonstrated the importance of networking and experience. It also revealed the advantages of completing internships as an undergraduate student.
"Time approached me for the position," Kardokus said. "I had interned in the past with the Wall Street Journal. Upon finding out that Time was hiring, their staff recommended me for the position."
"Networking was something that Ball State emphasized so well," she added. "It is a vital skill necessary for success in today's job market. You really can't make it today without some knowledge of this skill."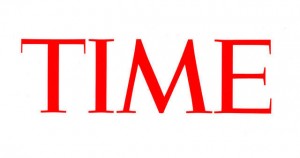 Over the 2012 fall break, Kardokus traveled to New York City to meet with the individuals in charge of hiring at Time. The Monday following the meeting, she e-mailed them to thank them for meeting with her. In a twist of fate, Kardokus found a response in her inbox later that day with a job offer.
"The Journalism Department and faculty in particular helped me in every way, shape and form possible." Kardokus said.  "Ball State prepared me well for this big move in my life, and as a result I know I will succeed in this endeavor."
In fact, Ball State was the only school that Kardokus applied to after graduating high school in Idaho, knowing that she wanted to come to Muncie because of the Department of Journalism's nationwide reputation in graphics design.
Upon arriving her freshman year, Kardokus remained extremely involved in campus organizations, and took advantage of every opportunity that she was provided with. She added that this has been a major key to her success.
"Ball State was different from any of my other friends' schools. While my friends attended some very prestigious colleges, none were given the chances I was offered as a student," Kardokus said. "Having opportunities like the Ball State Daily News, Ball Bearings, and Cardinal Communications – the fact that these are here for students and that everyone can use them and become involved as they please is so inspiring."
Kardokus was active in all three of the aforementioned groups while a student on campus. During her junior year, she was the graphics editor for the Daily News, and previously served as design editor for Ball Bearings and as creative director for Cardinal Communications.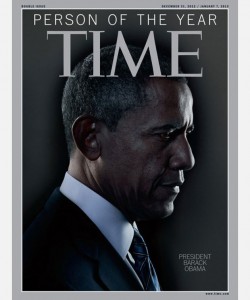 Kardokus was also involved with several other organizations where she held leadership roles. She served as the president of the Society of News Design, as well as the president of the campus chapter of Kappa Tau Alpha, the national honor society for journalism and mass communication. She additionally belonged to Ball State's Honor College.
Other opportunities Ball State offered that she credited as being part of her success were the abundance of internship and immersive project possibilities.
"Ball State is the type of place where opportunities surround students continually for professional development," Kardokus said.  "It is up to students to seek these experiences out and make the best of them."
Some immersive projects in which Kardokus played an active role include Circle of Blue and BSU at the Games. She also participated in the Burris Young Authors Project, where books provided by grade school students were turned into books compatible for the iPad.
"So much of what I learned in these outside projects has been beneficial to me in my new capacity," she added. "In each instance, regardless of the focus, I was able to put the skills I learned in the classroom to use in a professional and real-life setting."
"If I had to offer any incoming student advice, it would be to get involved and take advantage of every opportunity you are given on campus," Kardokus said. "Get involved in student media and make the best of all the wonderful aspects of Ball State. Anything is possible at this place."
Continuing the example of taking up every opportunity, Kardokus worked for the College of Communication, Information, and Media (CCIM) in the Journalism Workshops division. As part of her unique position, she performed design work and contributed to the creation of Blend, a magazine that is distributed to all high and junior high schools in the nation.
"If I had it to do all over again, I would not change a single thing," she added. "I am truly going to miss Ball State and am forever grateful for the opportunities I was given at this incredible place."
"It is because of my experience at Ball State that I am now at Time," Kardokus concluded. "Without a doubt, Ball State is the reason for my success."