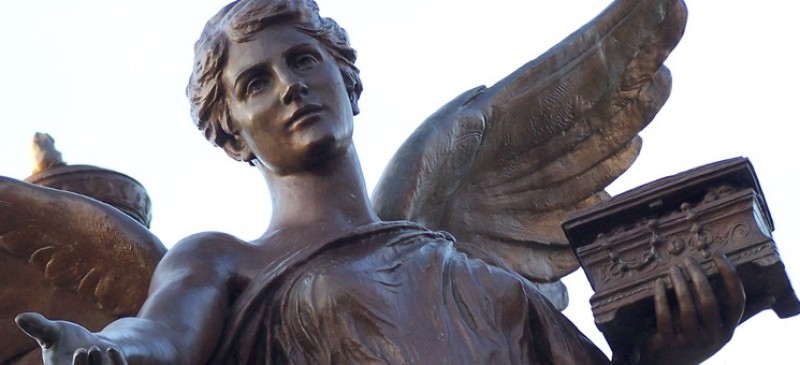 iMedia initiative provides students with leading edge technology
This fall, the award-winning student magazine Ball Bearings continued its tradition of providing a multimedia, cross-platform approach to storytelling with the launch of an interactive iPad edition. The digital magazine, which is available through the Apple App Store, is the culmination of two years of work by the iMedia faculty to help students develop interactive media that can be distributed to external audiences on mobile devices.
Professor Jennifer Palilonis, George and Francis Ball Distinguished Professor of Multimedia, led the latest iMedia initiative, which began in 2010 with the development of prototypes for an iPad edition of Ball State Sports Link.
"The minute the iPad was released, we knew we wanted to explore interaction design for that device," Palilonis said. "The iMedia class has always been focused on exploring design and development for new platforms."
In 2010, students developed prototypes for the Sports Link app but did not yet have the technological ability to distribute the app to an off-campus audience. Then, in early 2012, Ball State acquired a license for the Adobe Digital Publishing Suite, the same system used by magazine giant Conde Naste to develop and distribute all of its tablet magazines.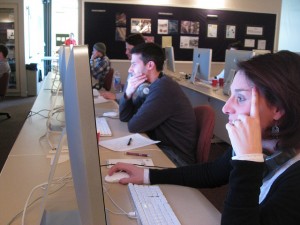 "Becoming an Adobe Digital Publisher was a huge step for the university," said Palilonis. "It provides us with a turnkey approach to publishing magazines, books and other publications to the iPad and puts leading-edge tools in the hands of our design and graphics students."
Since August, Ball Bearings and Sports Link have published two tablet issues, and both organizations plan to publish at least four more issues each before June 2013. Also coming this spring is a new entertainment magazine for the tablet called 72 Hours and a weekly news app for The Daily, the Department of Journalism's unified student media initiative.
The interactive apps allow readers to explore interactive photo galleries and graphics, listen to music and other audio clips, and watch videos, as well as read written stories. The apps also feature interactive advertisements created by advertising students who were also part of the iMedia course.
"From a design standpoint, it is very hard to wrap your brain around the idea of working with small screens as opposed to larger computer screens," Palilonis said. "However, this generation of students has grown up with cell phones and portable media players. They understand this technology because they use it from the time they get up until they go to bed."
"You have to use a different kind of mindset when designing for the iPad because you have to think about interactivity and the user's experience," said Liz Spangler, a senior graphics major. "Professor Palilonis really got us to start thinking in that context and provided a lot of ideas and ambition for the project. She had faith in us and let us do our part and just gave her input when necessary."
Spangler also works in the new Ball State Digital Publishing Studio, responsible for supporting Ball State's tablet publishing efforts. Palilonis is also the studio's director.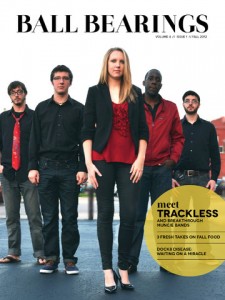 "The studio allows us to support other projects on campus that have digital publishing potential," she said. " We are currently working on several projects beyond student media that will hopefully increase Ball State's visibility in this arena."
The Ball Bearings app was only the second collegiate magazine in the country with an iPad app. Students at the University of Oregon launched an issue of OR, a tablet experience similar to Ball Bearings.
"I am starting a job in January at a newspaper publishing center as a page designer, but they are presently working on creating tablet publications that will be debuting later this year," Spangler said. "The only other person with any kind of working knowledge of this type of technology is the individual in charge of it. I talked to him at my interview, and he has already told me that he would like to have me work on the tablet publications once they get them underway."
"It is because of my involvement with Ball State's Digital Publishing Studio and iMedia initiative that I am able to bring these skills to any workplace I enter in the future," Spangler concluded. "No doubt, without my prior experience in these two realms, I would not be able to comfortably conclude that."