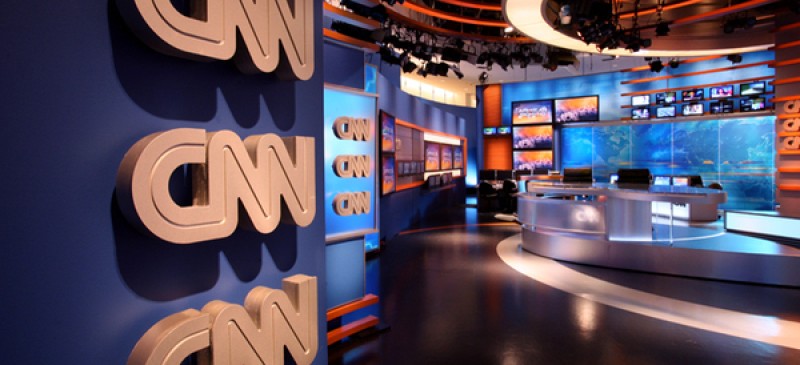 Alumnus puts skills to use at CNN
"I was 14 years old and still in high school on Sept. 11, 2001, but I vividly remember watching CNN every day in the weeks following to help me make sense of the chaos in the world during the time," said Kyle Ellis. It was at this time when he realized he wanted to work in the journalism field, with a hope that one day he would be 'good enough' to work at an organization as recognized as CNN.
Today, Ellis works as a designer for CNN Digital in Atlanta, Ga., and is able to feel a sense of accomplishment after all these years. "I work with some incredibly talented people who really care about producing great journalism for a worldwide audience," Ellis said. "I can't emphasize enough how much that inspires me."
Originally from Fort Wayne, Ind., Ellis graduated from Ball State with a bachelor's degree in journalism graphics with a minor in communication studies. Initially, Ellis started out as a journalism education major. Nonetheless, it was Professor Ryan Sparrow and a design course that quickly changed Ellis' mind. After talking with Sparrow, Ellis changed his major the next day.
"Looking back, it was a pretty spur of the moment decision, but it turned out to be one that I'm extremely thankful to have made," Ellis said.
While at Ball State, Ellis was involved with The Daily News and held leadership roles in Phi Gamma Delta, the Interfraternity Council, and the Student Government Association. He feels he learned some of the most practical lessons of college through these organizations. "I can't emphasize enough how valuable branching outside the classroom walls is to your personal and professional development," Ellis said.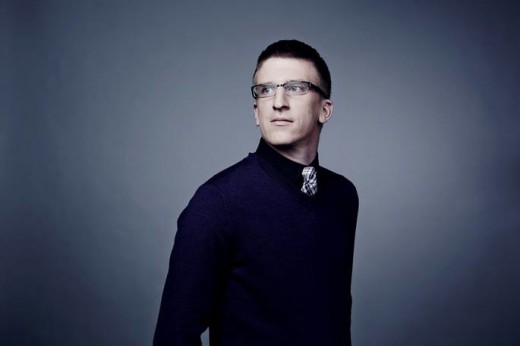 Throughout Ellis' career, his alma mater has helped him substantially along the way. During the summer of 2009, he was selected to be a design intern at the Sun Sentinel, in Ft. Lauderdale, Fl. One of the most memorable parts of this experience was that four members of the design team attended Ball State.
"I think that worked to my advantage, because they spent a lot of time going above and beyond to make sure that I left south Florida better than I was when I arrived," Ellis said. "Landing that internship- an internship I probably did not deserve- helped me realize that I do not want to just be good at what I do, I want to be the best at what I do."
After graduation in December 2009, Ball State would continue to play a role in his career. He was hired the following January at the New York Post as a features designer by an alumna, and then hired just a year later by the Las Vegas Sun where he became lead designer by another alumna.
Ellis started his current position at CNN Digital in January of 2012. His current responsibilities entail news design and brand design. "Sometimes I'll be creating graphics, illustrations or working on long form multimedia stories for our editorial department; other times I'll be working on branding for CNN personalities or their respective television shows," Ellis said.
During, Ellis' first few months at CNN he described a transitional learning curve from print design to digital. Not only was he forced to learn new skills, but he also had to think about his design in a new way- functionality. "I'm constantly trying to learn new things, in part because I'm curious by nature, but in part out of necessity," Ellis said. "To be successful in journalism, or any other industry, really, you have to commit to a career of lifelong, self-driven education."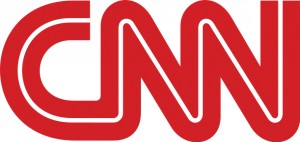 Outside of his work at CNN, Ellis serves as digital director of the Society for News Design (SND), an international organization for news media professionals and visual communicators who create print, web and mobile publications. He recently launched a redesign for their website and is currently working on the next phase. "Giving back to the industry is really important to me, and I find it incredibly fulfilling," Ellis said.
Each February for the past two years, Ellis has returned to campus for the Society for News Design's digital competition. "That has given me a chance to develop relationships with some of the students who are in the graphics program [at BSU] now, and I've really enjoyed that," Ellis said.
Recently, he has had his eye on a few students in particular. "Those [students] make me feel positive about the future of the graphics sequence at Ball State, and also the future of the journalism industry," he said.
Ellis advises current students to be passionate and humble. "Journalism is an incredibly difficult industry to be in, not only because of the stress created by a 24-7 news cycle, but also because it's going through a serious period of reinvention right now," Ellis said. "If you don't love journalism, if the stress of that news cycle and the uncertainty of that reinvention doesn't excite you, it's going to be hard to find a seat at the table. You have to be passionate."
Ellis also recommends students to look at every experience as an opportunity. "No two people have shared the same human experience, and everyone has a story to tell," Ellis said. "I've met some of my best friends under some pretty unexpected circumstances, because I really try to keep myself grounded. You have to be humble."