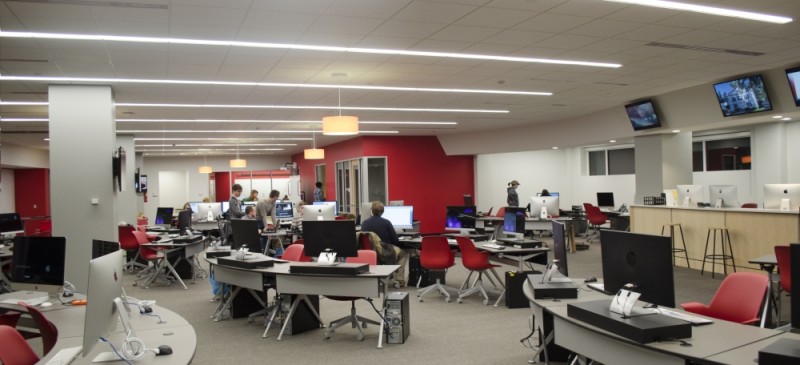 Unified Media Lab marks a new beginning
Students involved in student media will start work in their new home this week when the Unified Media Lab opens for the first time.  The lab, intended to give students cross-platform experience, is a concept that is unique to Ball State according to Unified Media coordinator Juli Metzger.  This new space is intended to separate Ball State students studying journalism and telecommunications from the rest of the pack by letting them work on all platforms in order to tell a story and report the news in different ways.
"These students appreciate that content is content no matter what form it's in," Metzger said.  "They want to be able to learn how to tell those stories across platforms."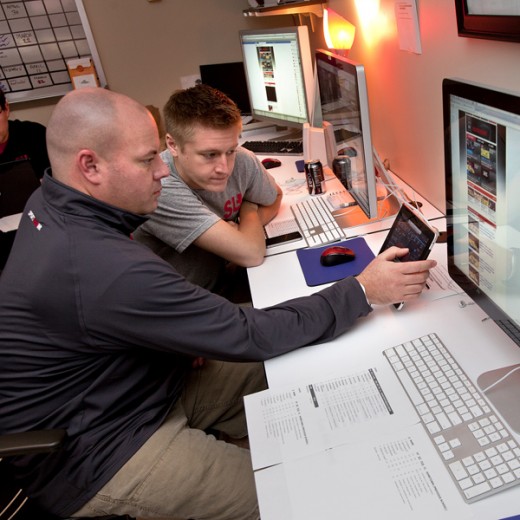 Combining multiple disciplines such as broadcast news, web news and print journalism, this concept is intended to make students an expert in one field while also giving them the tools to succeed in others.  This process has already started to pay dividends as students recently unveiled a new website, bsudaily.com, that allows them to tell stories in a robust and highly visual way.  This coincides with the release of BSU Weekly, a tablet app available for Apple and Android devices that is filled with content from all the different media outlets and is a great way for parents to keep up with what happened on campus the previous week.
With the conversion of different student media outlets such as the Daily News, NewsLink Indiana, Ball Bearings Magazine and WCRD radio, the question of how workflow will change has yet to be answered.  But according to Daily News advisor and journalism instructor John Strauss, those relationships are unfolding better than expected.
"Even if one person wants to go work in television or wants to go work in print, these students have some combined classes together and people are getting along even better than I thought they would," Strauss said.
Students too are excited about the new possibilities within the Unified Media Lab.  Jacob Burbrink, a senior telecommunications and news major sees the value in getting trained in different areas of newsgathering.  "You need to have this experience to be viable in the marketplace," Burbrink said.  "I'm already learning the art of looking at a story and trying to figure out the best medium for it, whether it's video, pictures, text or something else."
How this will play out once students are actually using the new space is hard to predict, based on the unique nature of the situation.  "The saying in the military is no plan survives first contact with the enemy, meaning you can make all the plans, you think things are going to work out but then you meet real world conditions and you have to adjust," Strauss said.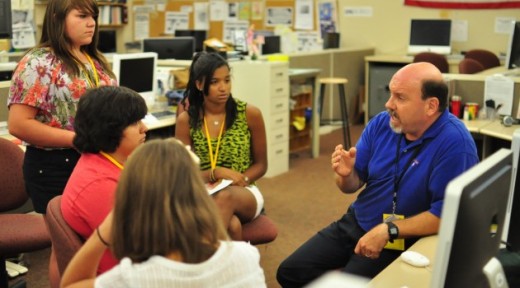 Strauss expects that the first semester in the lab will be one of trial and error as students learn the different approaches for getting stories online, on television and on the airwaves. "In sailing you call it the shakedown cruise, you take a new boat out with all the stuff that doesn't work and you get it straightened out," Strauss said.
Metzger is confident things will run smoothly from day one, based on work that is already being done and the ability of the students to buy into the program. "I'm kind of blown away by the fact that it seems like such a natural thing among students," said Metzger.  "If there are any objections it's that more people want a seat at the table. And that's good."
In the end, this new approach to the ever-changing media landscape will help set Ball State and it's students apart resulting in good jobs in the industry.  "Our competitive advantage is finding a niche that relates to the high tech future of our industry and then working closely with our students so that they don't feel that they're on their own.  We're there with them," said Strauss.