Public relations program welcomes Dr. Kang
Minjeong Kang joins the Ball State public relations program after three years as assistant professor at the S.I. Newhouse School of Public Communications at Syracuse University.  Her research focuses on measurement of public relations effectiveness and her doctoral dissertation examined the concept of public engagement as a key element in organizational communications.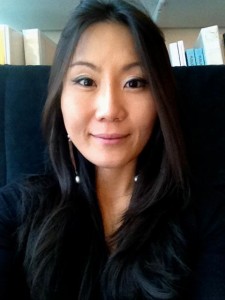 Dr. Kang is the 2009 recipient of the Ketchum Excellence in PR Research Award for the Institute for Public Relations.  She has authored and co – authored several referred articles in professional and academic journals including Communication Research, Journal of Public Relations Research, Public Relations Review, and Corporate Reputation Review.  She hold's a bachelor's degree in economics, a master's degree in communication, and a doctoral degree in mass communication from Syracuse University.  Welcome Dr. Kang to the BSU Community!