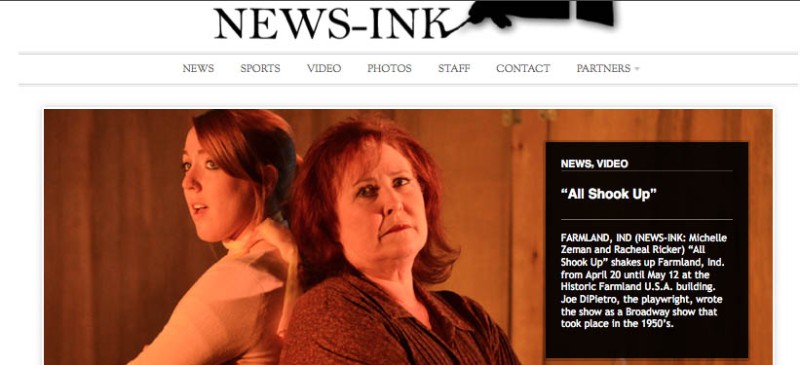 News-Ink allows students to contribute to local papers
Ball State students are taking their journalistic skills to the next level with the development of a new, comprehensive program that showcases students' reporting and multimedia talents to readers of two nearby newspapers.
News-Ink, launched in January 2012, operates as a student-driven news bureau for the Winchester News-Gazette and Hartford City News-Times.  The project, funded by a Provost Immersive Learning Grant, gives students platforms for their reporting and boosts newspapers' coverage abilities.
Thomas Price, News-Ink adviser and assistant professor of journalism, developed the News-Ink concept after watching several small newspaper staffs struggle to meet daily demands.
"Freelancers have a hard time distributing their work," said Professor Price.  "I also was trying to experiment with ways journalists could become more entrepreneurial and find a market for their work."
Part of the problem most local papers face today is that their full-time staffs are too small due to budget cuts or other factors.  The workers at these papers either feel over-burdened or they do not have the time to accomplish what they would like to in a given day.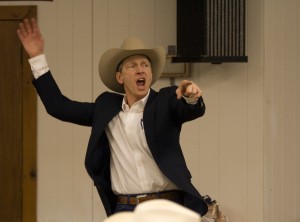 "You have got a paper staff of two that works six days a week and the corporate office wants them to update things on their website," he said.  "Of course, nothing gets done on the website in this situation."
News-Ink was a means to support newspapers without affecting workers' duties in an industry affected by job cuts.
"One thing we wanted to be careful about was to do this in such a way that we did not have an impact on existing jobs," Price said.  "We did not want to start something with student labor that eliminated jobs.  We are doing things they want to do but do not have the staff to do."
Senior photojournalism major Rachael Ricker covered women's health and teen pregnancy in Blackford County in her two semesters with News-Ink.  These projects, assembled over the duration of two semesters and one summer, impacted her life beyond the newsroom.
"The hardest story that I had to cover was a piece involving teen pregnancy," Ricker said.  "Women's health, especially among teenagers, is such an important issue in our country and to see how in some areas it is put on the back-burner was devastating."
As part of her story, Ricker followed a mother who was on the Women with Infant Children (WIC) program during her monthly grocery trip.  For an entire month, the mother was allotted six dollars for fruits and vegetables, and could not afford even a bag of grapes for her family.
"It was so difficult not to intervene and give her money to buy the grapes that she wanted to buy for her children," she said.  "At the same time, this story helped me become a stronger journalist in that it toughened me up.  I realized that these are the types of stories I want to cover and the ones I want to reach readers so they can realize that there are issues in our world that need addressed."
"I have been able to open my heart and mind to many situations that I had previously been very blind and ignorant to," Ricker said.  "I can honestly say that I have had some life-changing moments in my experience with News Ink — moments that have only validated my desire to become a journalist."
In addition to these stories, News-Ink staff routinely covers local high school athletics and news involving teens.  Multimedia presentations range from traditional news coverage to multipart investigative reports. These stories, videos and photos target the next generation of media consumers.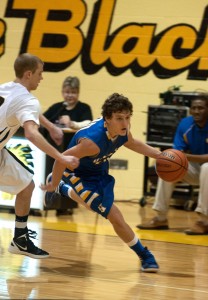 "Our idea was to cover school kids," Price said.  "Where are papers losing readers?  School kids.  If you get them going to the web for news from the start, you will have them going back the rest of their lives."
The immersive learning experience updated skills Ball State alumnus Shawna Pierson developed more than a decade ago at the University of Southern Indiana.  Pierson participated in News-Ink's inaugural spring 2012 semester.
"So much of the technology has changed, yet the same news principles still apply," she said.  "As I am a photojournalist as well as a writer, I needed to learn how to use multi-media storytelling techniques such as editing video, shooting video with DLSR equipment, and using audio equipment on location.  I learned how to use the new equipment in real world situations."
As News-Ink matures in the coming semesters, Price wants the venture to become self-supporting through news partnerships.
"I would like to get to the point where students actually get paid," Price said.  "If this is truly resembling of a news bureau, we should have subscribers to the service and pay correspondents."
News-Ink appears to be well on its way in preparing the next generation of journalists.  Fifteen students have participated in each of the two semesters that News-Ink has been active, and most agree that the program has helped boost their personal resumes.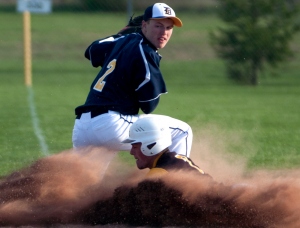 "News-Ink helped me develop as a journalist by giving me real-world experience as a reporter and photographer," Ricker said.  "I took on large stories and got out in the community and reported real-life stories that could have a huge impact in our community."
"The News Ink experience is an incredibly rewarding endeavor to all of the students involved," Price concluded.  "Not only are students developing professional skills in a workplace environment, they are building networks with industry professionals that will remain beneficial once they leave Ball State."
To view News Ink's projects, visit www.news-ink.com.